Active Seating for the Classroom Adds Value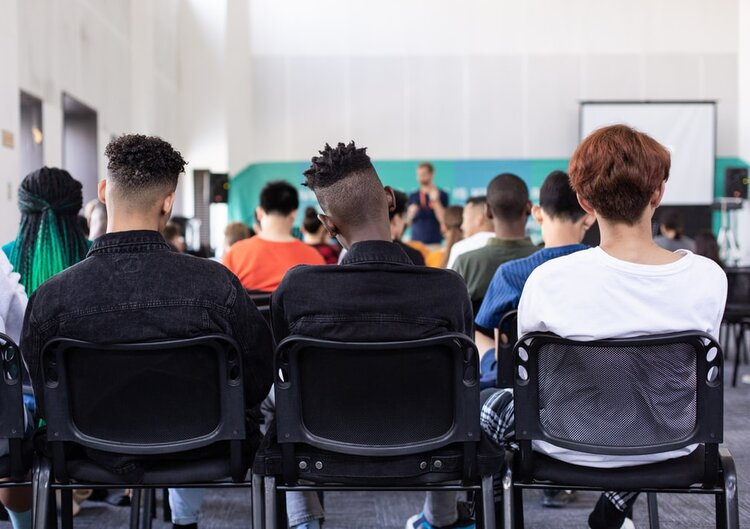 The Correlation Between Classroom Learning and Seating Ergonomics
Most people still sit for a large portion of their lives, and whether it be in school, at work, or home, Americans sit an average of 10 hours per day. Despite the availability of ergonomic products, sitting for extended periods, more than 4 hours each day, may do lasting damage to our bodies. Damage includes disrupted blood sugar levels, reduced-calorie burn, and increased blood pressure, among others, not to mention damage to the pelvis and spine. It's what we noted in 'Is Perching the New Sitting? Research Suggests Yes' how a perched posture facilitates a more neutral stance overall that creates a happy medium between sitting and standing. With that in mind, designers and engineers now understand how seating ergonomics can negatively impact learning.

Students spend hours sitting in a classroom every day, and many classes and universities aren't equipped with the proper desks and chairs. Many sit at chair-desk combinations aren't suitable for variations in height, nor do they conform to orthopedic-physiological requirements.

As such, classrooms at schools like the Lanigan Elementary School in New York have adopted flexible seating. Children sit on a variety of seating options from high-back chairs, plush seats, wobble stools, or other forms of active seating. Sara Morrice, whose class adopted this innovative seating, says that it helps her students to learn due to increased sensory stimulation.

Increased movement has also been shown to increase alertness and may facilitate increased student learning. A study published in the Journal of Teacher Action Research indicates that university students with attention problems who traded desks for stability balls were able to learn and focus better. Research suggests that because students get to bounce and move, it helped them keep focus.

Now, a new body of evidence from the University of Waterloo indicates that perching is a healthier posture than sitting because of how it facilitates a neutral spine posture. And just like the stability balls, perching encourages even more movement because when the body and muscles are engaged, awareness is brought back into the body and helps the brain to think. Orthopedic surgeons and physical therapists tested and recommended the Leanrite Standing Desk Chair as it offers a variety of posture supporting positions from sitting and leaning to standing.

Amazingly, an act as simple as seating can be so detrimental to health. Long periods of sitting cannot be compensated for with physical activity even if the amount exceeds minimum physical activity recommendations. Poor postures associated with long periods of sitting have also been noted by Business Insider to provoke excessive increase of lower backpressure.

What's more, these somatic pains can become associated with symptoms of chronic diseases, which are currently on the rise in the U.S. Healthcare experts from Maryville University report a projected rise in chronic illness in America, and that these will affect around 164 million citizens by 2025 — that's almost half the country's population. Moreover, epidemiological evidence shows that sedentary behavior is associated with an increase in cardiovascular disease and memory functions, which affect learning. A position, therefore, that facilitates and encourages more movement has been shown to increase learning outcomes and significantly reduce the adverse physical and mental effects of sitting.
Guest written for ergoimpact.com by Ash Eland
---