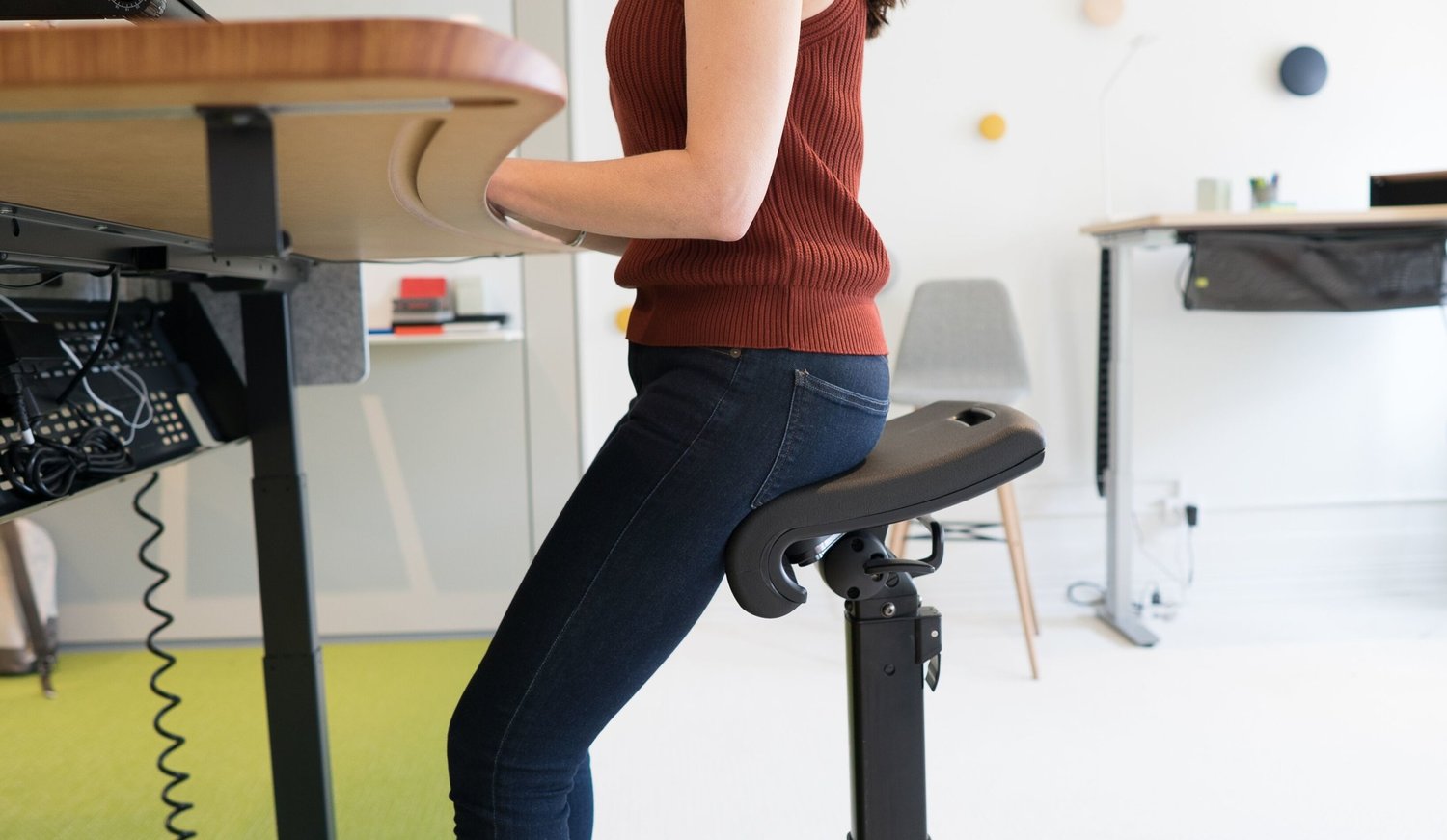 similar to an ergonomic task chair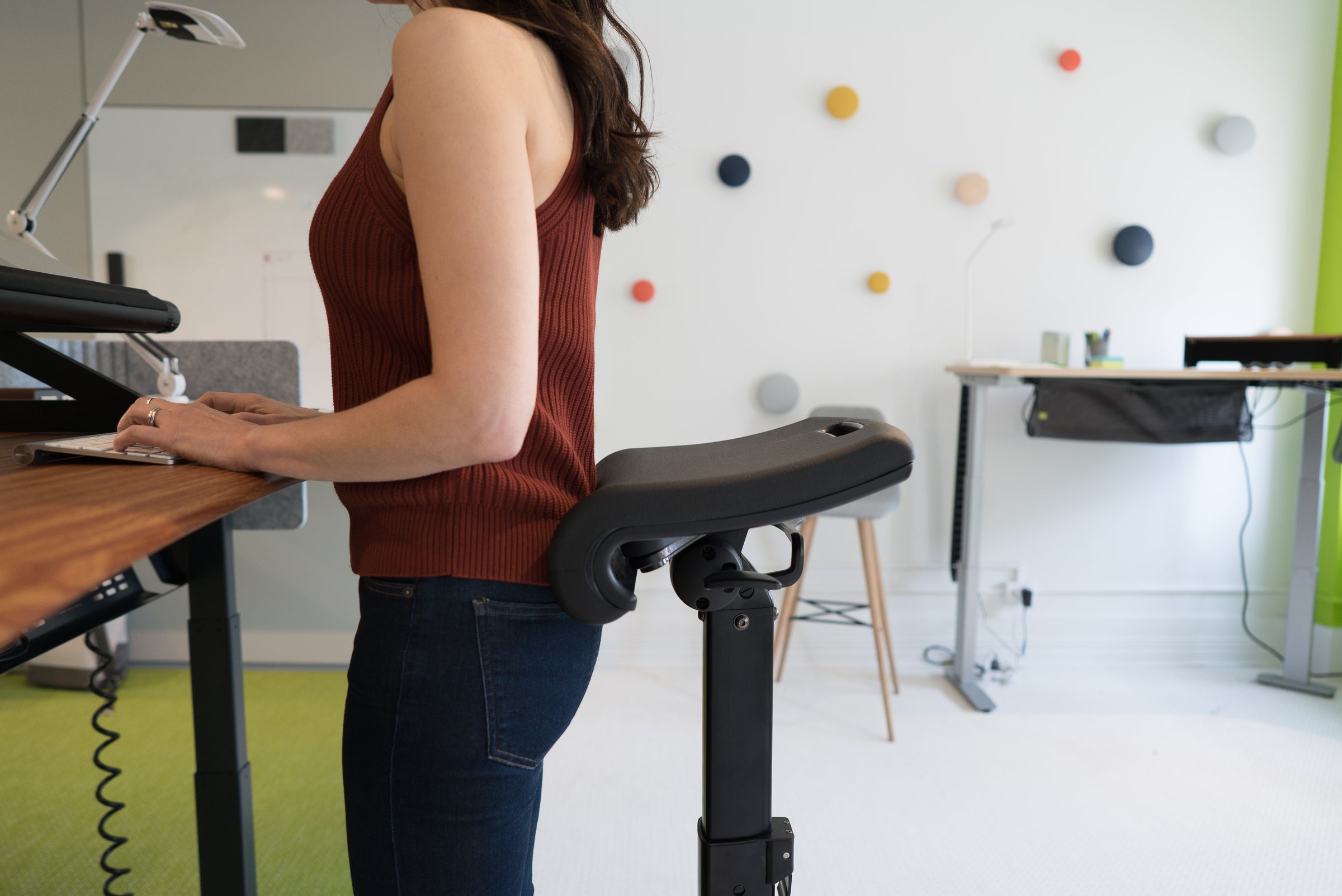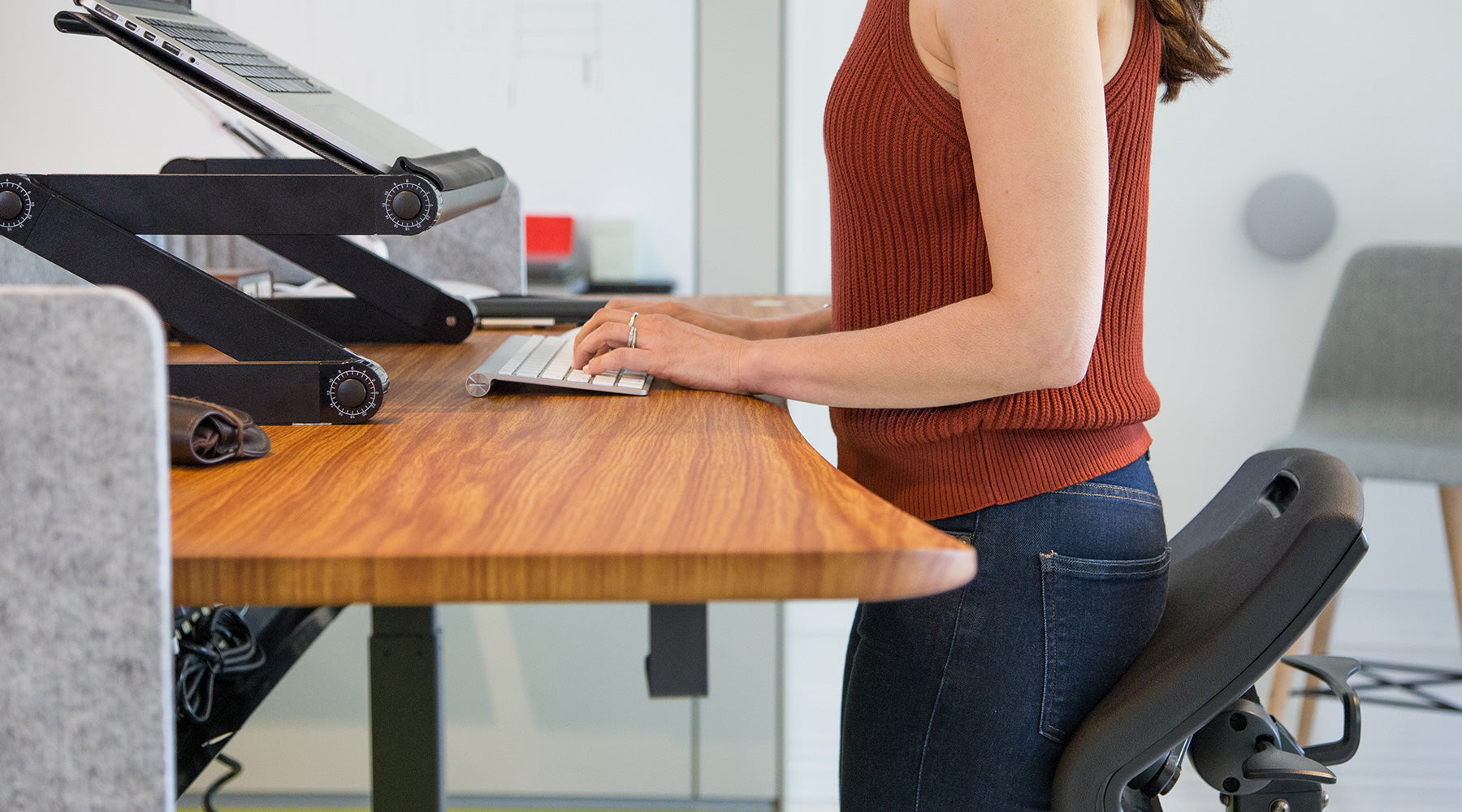 Are You Tire of Back Pain Caused By Sitting?
Experts say that the key to wellness in the office is to keep active rather than succumbing to a sedentary lifestyle. They recommend changing positions throughout the day. The LeanRite offers multiple comfortable, neutral-posture positions:
Standing with lumbar support
Perching with a neutral spine
Sitting at stool height with knees below hips
Sitting similar to an ergonomic task chair
Reverse and forward lean 
The LeanRite replaces the need for multiple office products to pair with your adjustable height desk -  office chair, ergonomic stools or perches, and anti-fatigue mat for standing.
Unlike other standing desk chairs, the LeanRite allows you to change multiple postures throughout the whole day.
What are the benefits of changing postures every half hour?
✔ You won't get fatigued at the end of the day
✔ You can always maintain a healthy stance paying attention to the 'S' shape of your spine
Product Specs
(Model LeanRite Elite - LRE100)
Accommodates Persons 5'0" - 6'5" up to 270 lbs.*
Product height ranges: 22.5" - 46.2"
Base Widest: 18.0"
Base Length: 30"
Seat Width: 15.24"
Seat Pan: 13.11"
Total Product Weight: 37 lbs.
*Persons over/under 5'0 - 6'5 can use the product in most positions, but specific positions may not fit as intended. Shorter people can absolutely supplement with a footrest. Contact us with questions.
Materials: (recyclable metals)
High Grade Aluminum Structure
Stainless Steel Fasteners
Closed membrane Integral skin foam*
*UL Certified Cal TB 117-2013
UL Tested Compliant:  
  - BIFMA Seating Durability
  - BIFMA Stability Requirements
Shipping
Package shipping weight: 45 lbs.
Box size: 21" x 33" x 12"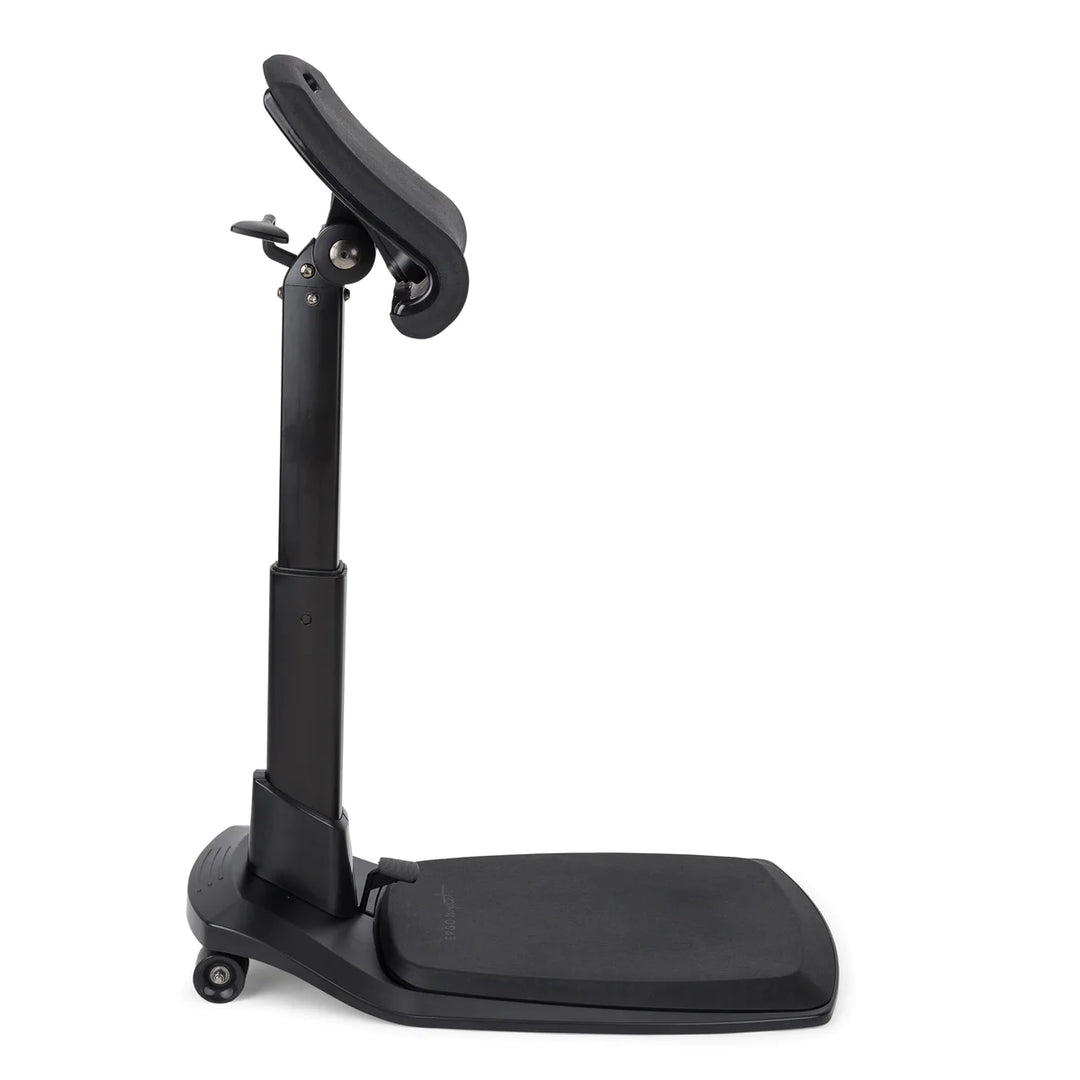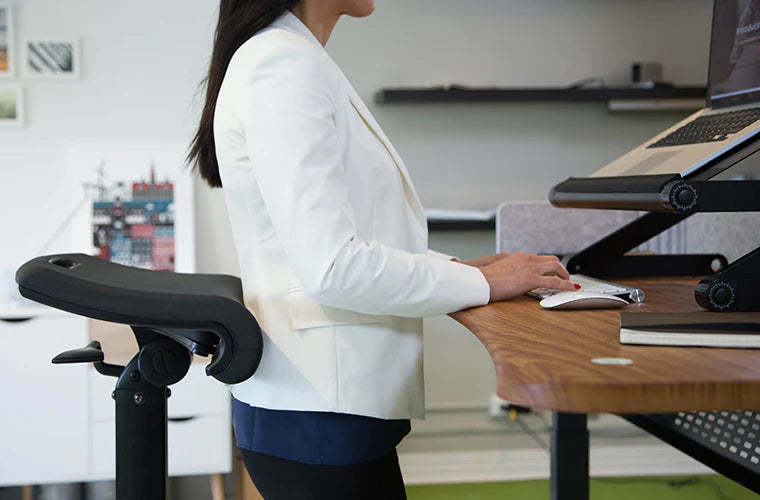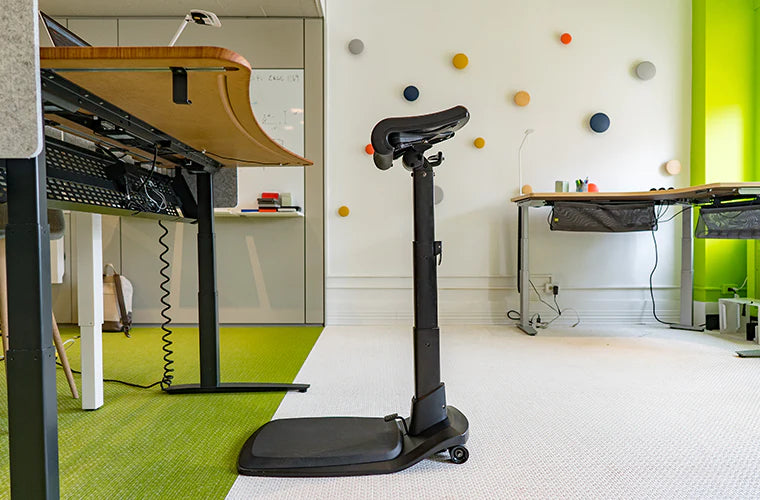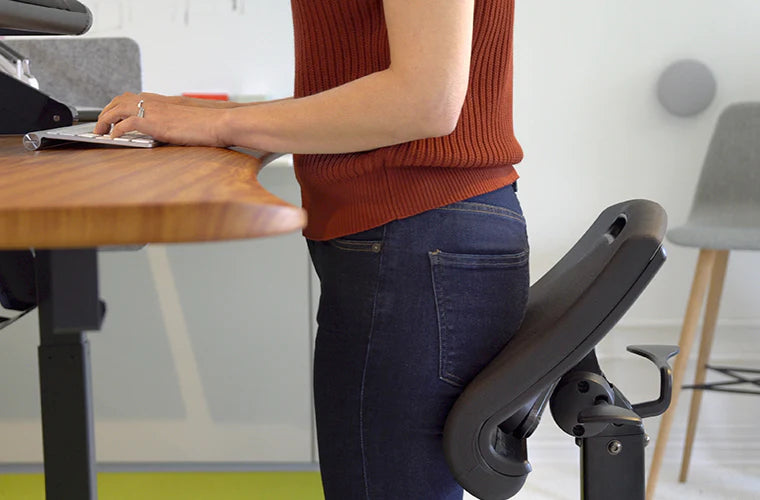 Finally, get the most from your standing desk with an amazing standing desk chair!
✔ RECOMMENDED BY ERGONOMISTS: A multi award-winning chair, (UL) Tested Compliant with BIFMA Seating Durability and Stability Standards.
✔ PROMOTES NEUTRAL POSTURE FOR A STRONG BACK: Adjustable height chair for leaning, sitting, perching. Corporate office, Home office, Lab or Manufacturing floor. Soft, front tilting seat; reduces "tail-bone numbness".
✔ FEEL MORE ENERGIZED: Move easily through multiple positions. The only standing desk chair recommended for all day use. Comfortable substitute for drafting chair, task chair, active stool, and ergo office chair.
✔ SOLID AND STABLE CONSTRUCTION: Quality aluminum frame for total stability, allowing for easy movement with pneumatics and smooth urethane wheels. Anti-fatigue mat platform provides a reassuring stable work-base, but only 4" longer than a typical office chair.
✔ EASY SETUP: Assembles in approximately ten minutes and includes tools. No assembly experience required. Review "LeanRite Assembly Guide" video.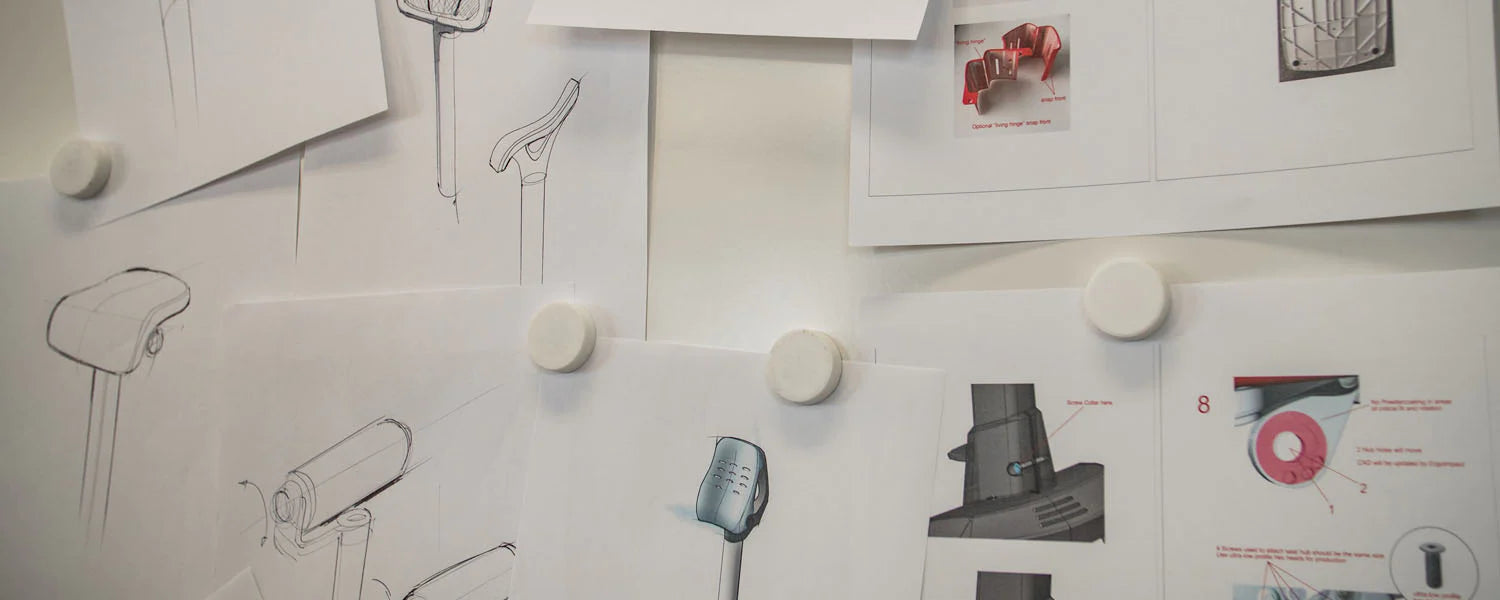 THE LEANRITE™ DESIGN STORY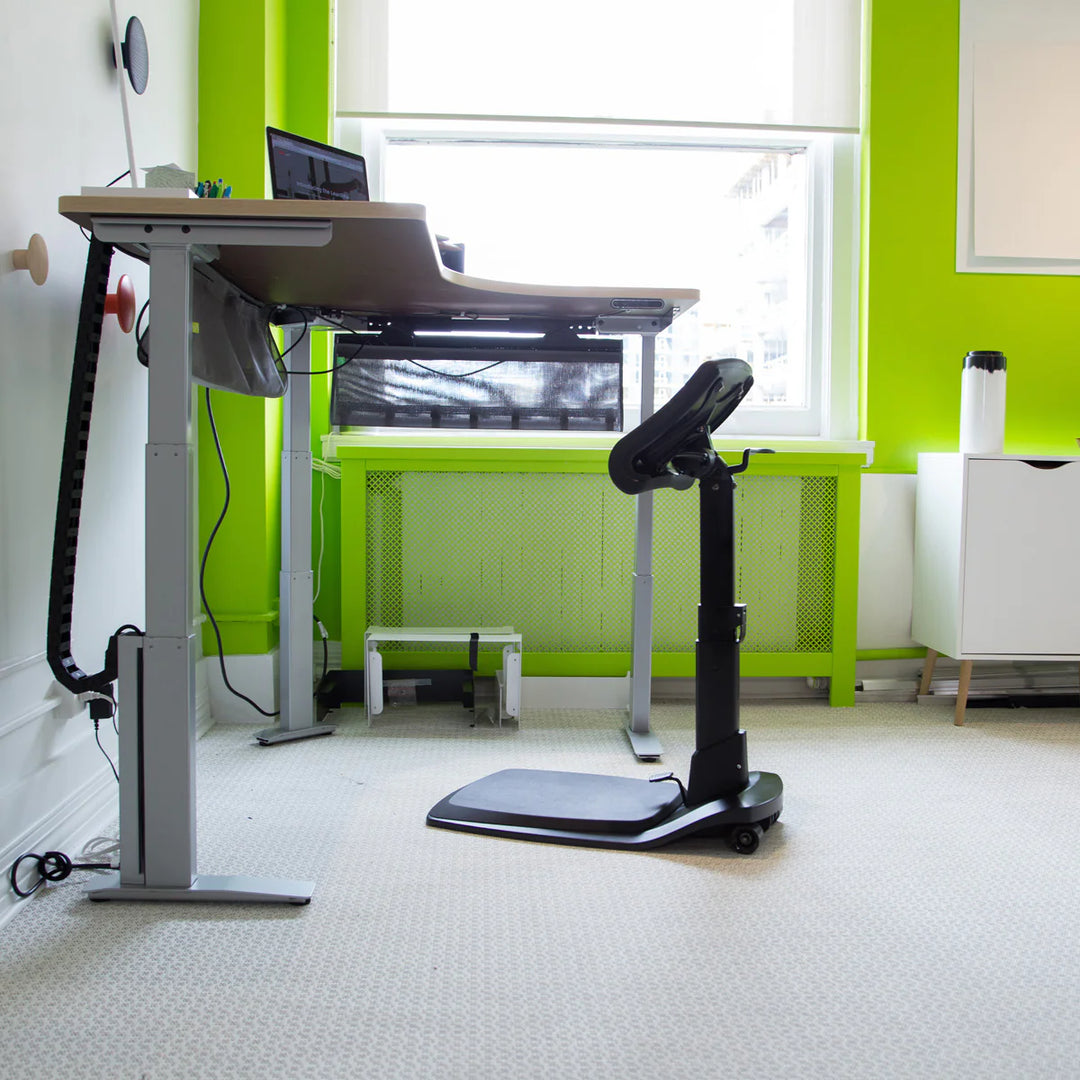 WELL Building Standard
WELL, like Ergo Impact, promotes the integration of physical activity into work life by discouraging sedentary behavior.
LeanRite™ is an important part of an active healthy office environment and aligns with The WELL Building Standard comfort and fitness features. These features, in part, focus on enhancing ergonomics to prevent stress and injury while facilitating productivity and well-being. LeanRite encourages changing positions throughout the day offering multiple comfortable posture perfect positions
LeanRite™, with our built-in anti-fatigue mat and a recommended footrest, could help companies get closer to their WELL certification goals. 
The Fitwel Certification System
By providing a standard for the building industry,Fitwel supports widespread adoption of workplace health strategies. They treat wellness as an interconnected system, in part, encouraging access to sufficient active workstations. Workstations that require workers to stand for long periods should include a product like LeanRite™.
These strategies support mental, physical and social health of workers - a perfect fit for LeanRite™. Unlike other ergonomic chairs, stools, and perches, the LeanRite is fully adjustable, allowing for neutral posture sitting, perching or leaning.
Fitwel is taking worker health to the next level. LeanRite™ could be a strategy to help achieve Fitwell Certification.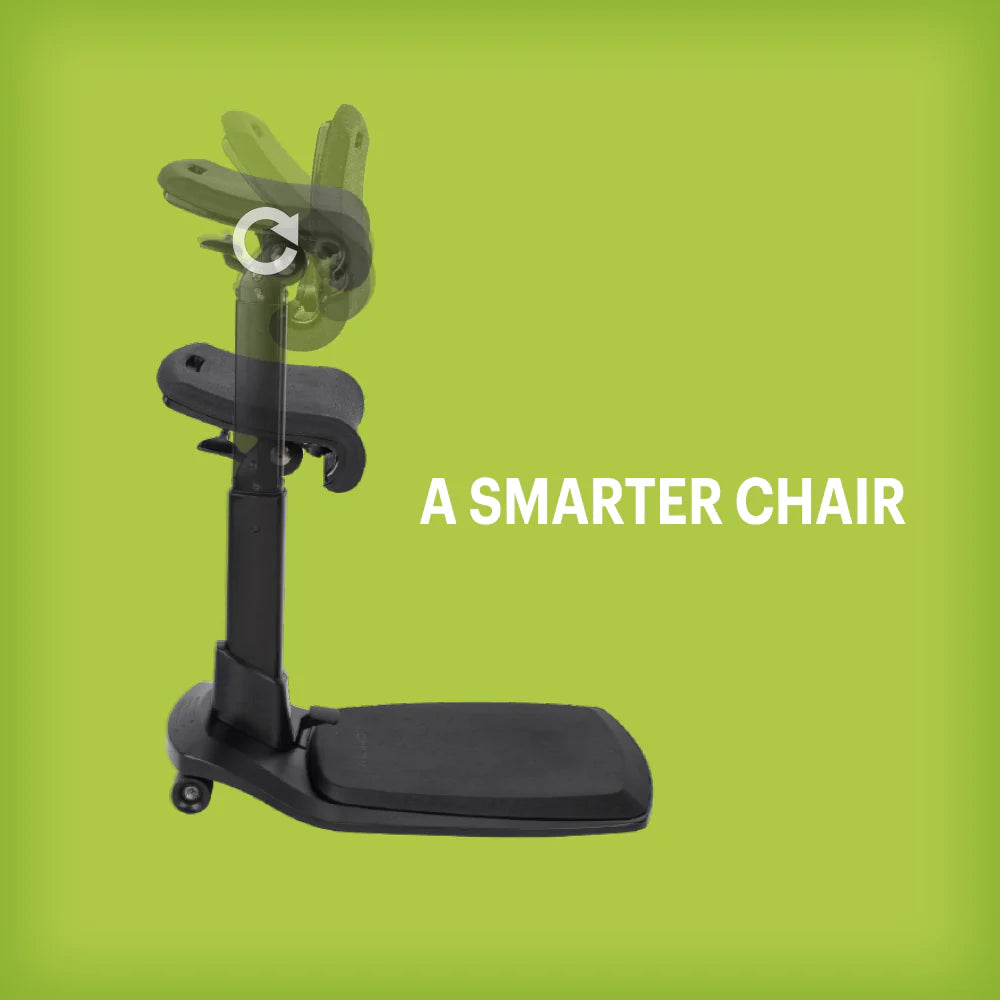 Inventing The Best Standing Desk Chair
At Ergo Impact, we believe that a healthy workplace, leads to a happy and productive team. With our patented LeanRite™, standing desk chair, we created a beautiful and comfortable seat designed around ergonomic principles to prevent musculoskeletal disorders and reduce workplace injuries.
The LeanRite adjustable standing desk chair makes it easy for people to move throughout the day as a buffer against problems like increased blood pressure and risk of cardiovascular disease that may be associated with sitting all day.  
We enlisted the brightest minds in ergonomics, orthopedic medicine, physical therapy, manufacturing, research, furniture design, and industrial product design to create the LeanRite. The result? A leap forward in office seating that will help companies and individuals finally realize the promised benefits of their investment in sit/stand desks.
A healthy workplace also leads to reduced workers' compensation costs and medical claims, not to mention fewer days of lost work time. As desk-bound workers everywhere become more informed of the dangers of sitting all day and the increased threat of musculoskeletal injuries, there has been a surge in the awareness of ergonomics in the workplace.
Height adjustable sit-stand desks are a front-line attempt to solve the public health problem of extensive sitting. However, standing for long periods of time causes fatigue and leads to bad posture as well as other health risks.
Experts say the keys to wellness in the office are to keep active and ensure proper body alignment whether sitting or standing. The LeanRite sit/stand chair was designed to promote movement throughout the day and to encourage a perfectly neutral posture.
We're finally solving the problems that standing desks were meant to address.